Join the Club!
Do you struggle with your fabulous high-end Janome machine? You know it should do X, Y, and Z but you're not entirely sure how? Maybe you don't have a helpful dealer close enough for convenient classes to master your new machine?

Maybe you're staying at home more? You are ready to really stitch up a storm and learn about your machine and machine techniques at home, but you could use some help.

Been told it's "operator error"? You're trying to do it right but you've been left figuring it out on your own. That is super frustrating!
Time is precious. Who has time to search all over the web when you need an answer right away? Especially if the person with "the answer" has no credentials? YouTube can often fall short. Janome has upped their game when it comes to posts about different machine features, but wouldn't it be great to not only find the video you need, but also search the video for a specific word or topic? Plus membership also provides one on one support by your very own "virtual dealer" and a Janome certified machine technician.

You are not alone! I've heard pleas for help from machine owners just like you over the years and my AmyQuilts Clubhouse is my solution to help Janome owners just like you!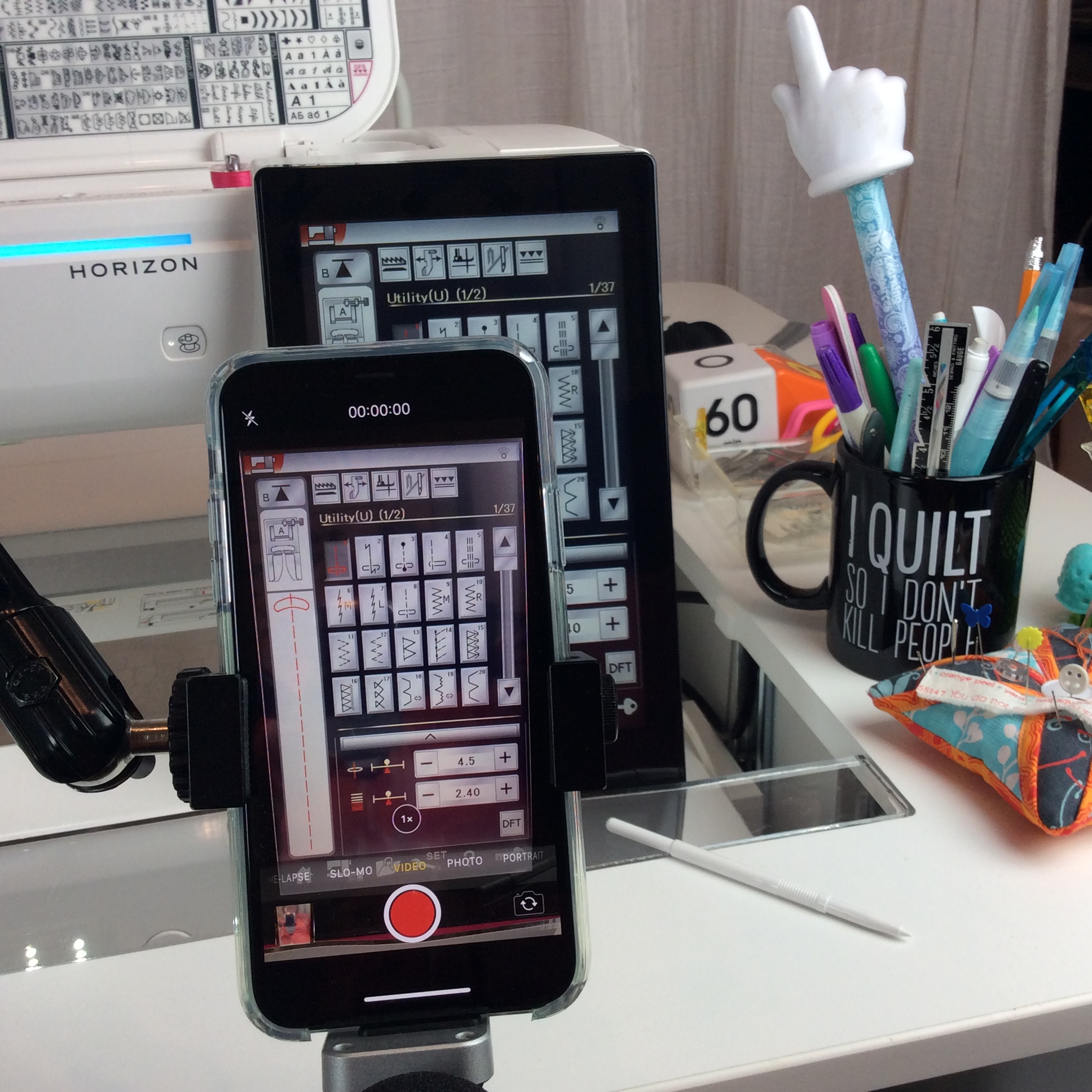 Hi! I'm Amy Johnson and I was once right in your shoes. I bought my first big Janome machine from the sweetest gentleman, a Janome dealer who was in his mid-eighties. He was a well-respected man in the community and in regards to machine repair, but he didn't actually sew or have anyone to do machine instruction beyond how to thread it.

I was on my own and did the best I could with the manual. Being pretty much self taught, I tried a few things out on my Janome 6600 that wasn't quite meant for my machine...in particular, a ruler foot made for a frame-mounted machine. That got my blog and YouTube videos some serious attention. Eventually, I became an instructor for Craftsy, with two online classes on free motion ruler work and then I became a Janome dealer when my Janome dealer retired.

My mechanically-inclined husband Eric became my Janome certified machine tech and has built quite a reputation for solving machine issues and keeping machines of all kinds running smoothly.

A Clubhouse member says:

"Amy, I watched the latest addition to the clubhouse this morning, the video about needle plates etc. Your videos are stellar, I'm not kidding really fantastic! Not just the great camera close-ups but the info you provide is amazing. I have a very good dealer and I have received a great deal of instruction from them, but I learned so many things in that 20 min. video that I simply never heard before. I just wanted to comment on how much I am getting out of the clubhouse. THANKS !"

That's me on the right, below. I'm standing next to Shin Yamimoto, a past President of Janome-America. I was invited to teach my signature technique of quilting with rulers to Janome's educators, influencers, and artisans at this event.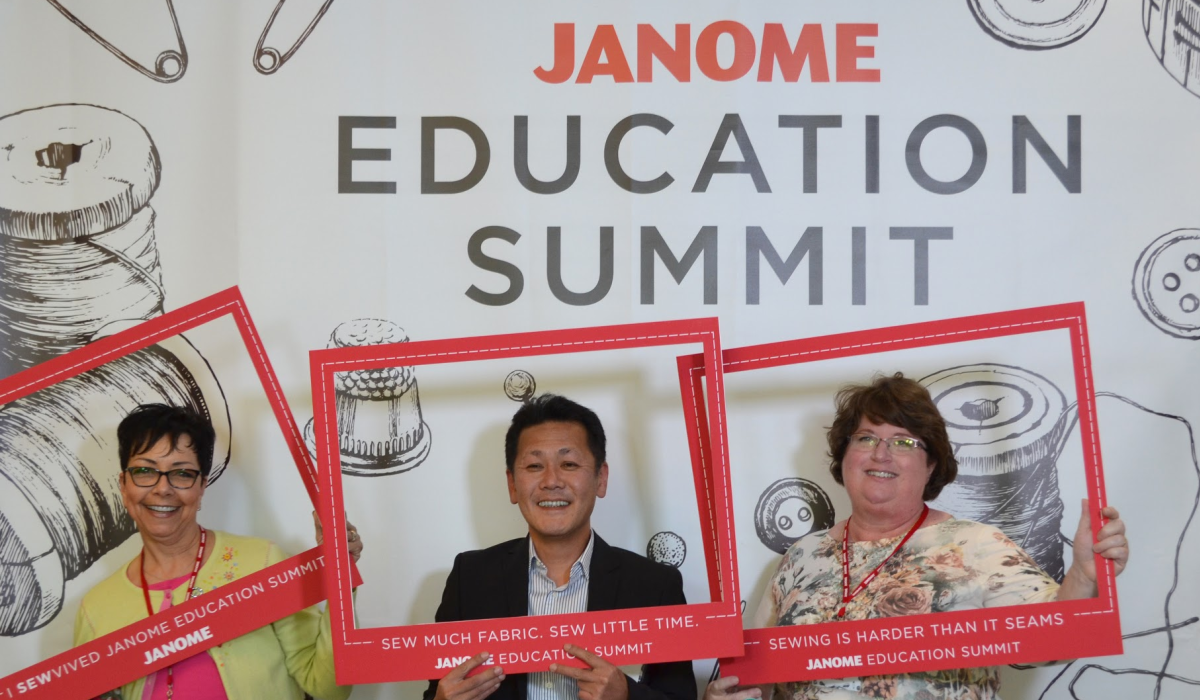 The AmyQuilts Sewing Clubhouse contains in-depth training videos for multiple machines in the current Janome line up. From basic instructions, to advanced settings, machine techniques and often a project to build upon the corresponding machine technique. From threading, to combining stitches, using specialty feet, to setting up for specialty techniques (including free motion quilting) and trouble shooting issues, there's a wealth of information and I just keep adding more!
I help sewing machine owners like you get the most out of their machine so that they can use it with confidence and increased creativity. My goal is to give you instruction to use these machines to the fullest, allowing you to use your creative sewing abilities to bless those around you, your home, and yourself.
The club is limited to Janome machines of the following models: 15000, 14000, M7, 6700P, 9450, 9400, S9, S7, S6, 8900 and 8200. These machines all have 9mm feet and the Acufeed Flex system, so they have similar features and settings in common with several machines in the group. The AmyQuilts Clubhouse for Machine Embroidery 2.0 is an embroidery only add-on upgrade for the combination embroidery machines above and allow the Janome 500e and 550e machines to get in on the fun and learning. This keeps the main group focused on sewing only, a benefit for the sewing only machines above. New models from Janome that fit in this group of machines will also be added as they are available.
What about the new Continental CM17? What an amazing machine! It is so innovative and different than the machines that came before it, that I'm working on a separate CM17 online course (a one-time purchase with continued access) for owners of this machine.
---
Examples of the machine techniques covered in the sewing portion of the Clubhouse are:
Stitch selection, adjustment, manipulation, and combining stitches

Decorative stitch use in combination with specialty threads for stunning art pieces.

Practically Perfect Piecing

Free Motion Quilting, with and without rulers

Creative uses for the Acufeed Flex System.

Machine techniques for garment sewing. (Note: this will not be a course on making garments)

For machines with this capability: Creating unique stitches and lettering with Stitch Composer.

Various forms of machine applique.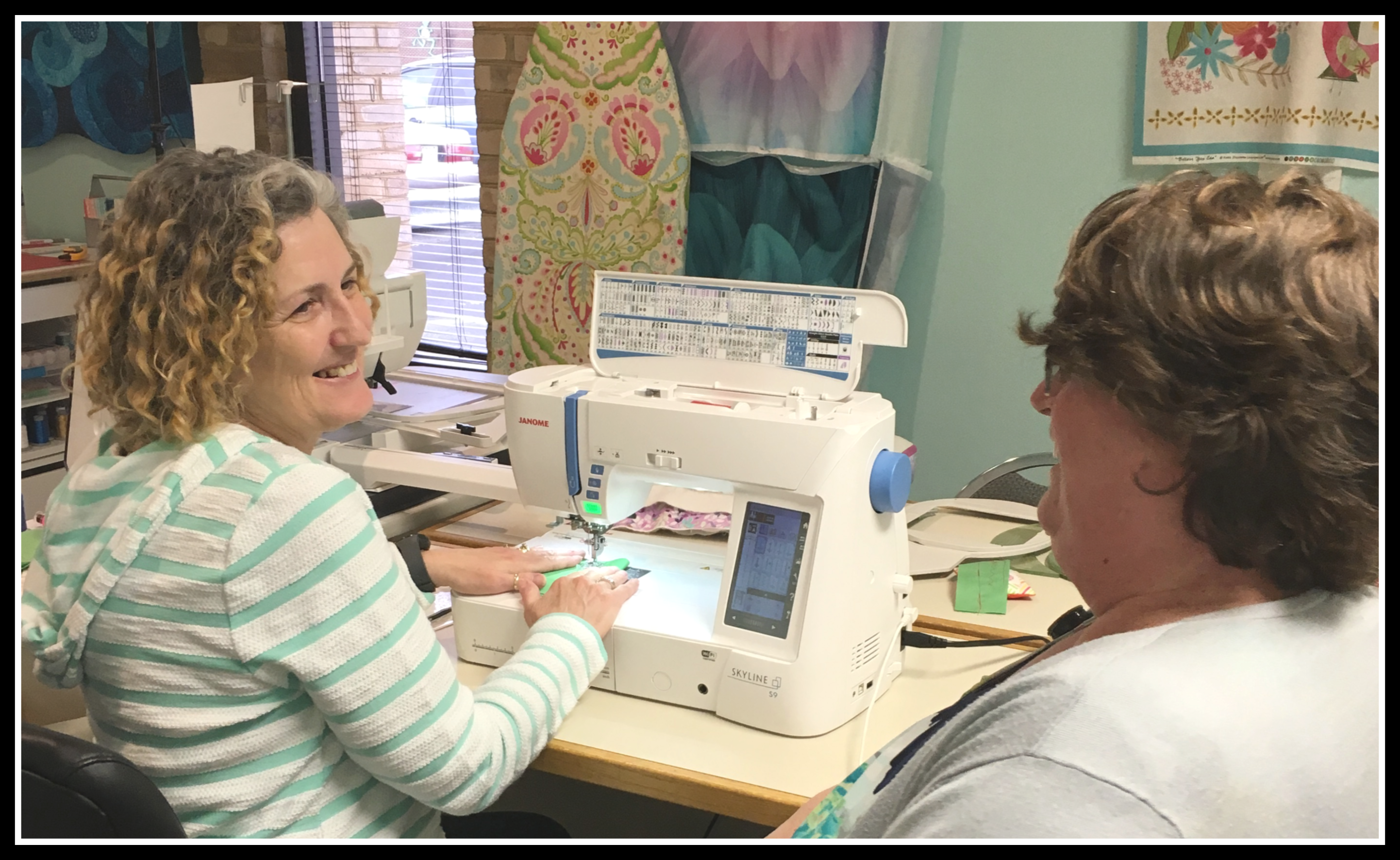 New members will start with the basics for their machine, whether in a model specific video or in a video that applies to more than one model in the Clubhouse. As you progress through the lessons and have more experience and confidence with your machine(s), you can progress through more advanced techniques and projects to keep the learning and the fun going strong.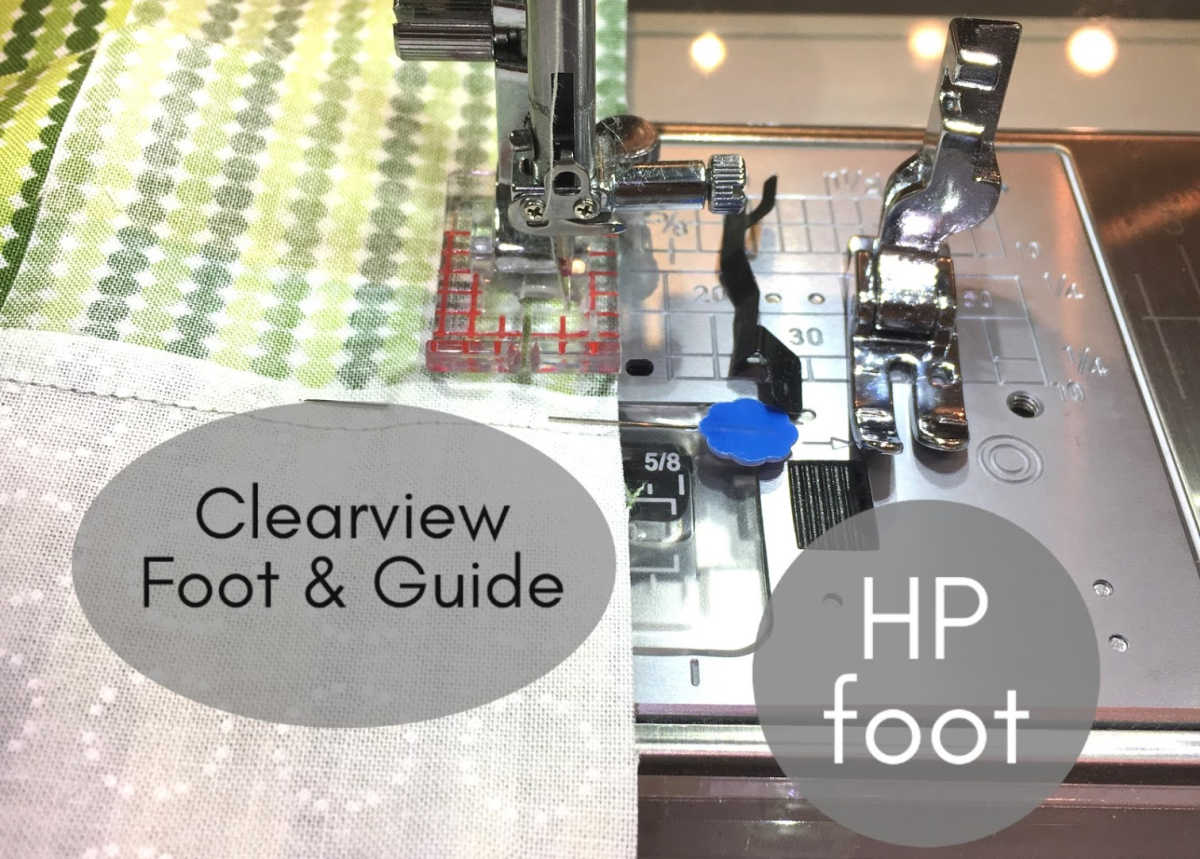 Have a Janome machine that also does embroidery? Maybe you've got a Janome 500e or 550e? You will want to join the AmyQuilts Embroidery Clubhouse 2.0.

In addition to the content here, there is a members'-only Facebook group where members can share their projects, interact with each other and watch/participate in a scheduled monthly Question & Answer live video with me. Joining the Facebook group for the Clubhouse is required, though you can decide how active you would like to be in the group. It's a great place to get feedback on projects, issues, or ask me a specific question not covered in the Clubhouse.
If you want to learn how to get the most out of your machine, while getting encouragement and inspiration for use of it, sign up now to enroll in the AmyQuilts Clubhouse. You will first be prompted to set up a login for my "school" here on teachable. Then you can enroll in the Clubhouse.
We won't be verifying machine ownership, but the content will only be for these models as anything else just requires too many different feet and settings. Or they came out and were discontinued before I became a dealer.

Want some confirmation that the Clubhouse is worth it? Watch my live Facebook video about the Clubhouse and check out the comments from current Clubhouse members!
Which machines are covered?
The clubhouse is made for owners of the following machines: Janome 15000, 14000, 12000, M7, 9450, 9400, S9, S7, 6700, 8900, 8200, and S6. The embroidery section of the clubhouse is open to the 15000, 14000, 12000, S9, 550 and 500e. Owners of the 9850 may benefit from this course as well, though it is not one of the machines that is shown in the lessons.
Why does the Clubhouse only cover certain machines?
This is a subscription based membership with new topics and lessons added frequently, with many members, not individual machine classes. In order to have a good-sized community, I chose this group of machines because they have multiple similarities. In this case, they all have 9mm feet, one touch needle plate conversion, and the Acufeed Flex System. In order to give good coverage of machines in the videos, I must have access to these machines, so older machines were not included.
Why not the 6600 and 7700? They seem similar to these other machines.
The 6600 and 7700 machines are fabulous, but are 7mm machines, which means all the feet are different and they have a different type of Acufeed and needle plates.
Can I join even if I don't have one of the included machines?
Sure! But I will not be creating content or answering questions for other machines. I am sure there is overlap of many features and techniques, but the specifics may not apply. Two machines that might be a good fit even though I don't list them or have access to them, are the Janome 9900 and 8950.

AmyQuilts Clubhouse has four main categories of content:

Machine Basics and Functions

Machine Techniques

Projects

Troubleshooting
How much content will there be?

As an ongoing membership, there is new content added regularly! Addition of content is ongoing and includes segments in each content category; machine functions, techniques, and projects. The embroidery Clubhouse gets a few less pieces of content as the projects and software/apps sections get more involved. Embroidery projects include Amy's exclusive, original designs.

Why a monthly subscription and not just individual classes?

The AmyQuilts Clubhouse is more than just video classes on an individual machine. It is a community where we can exchange ideas and projects for our wonderful machines, and has exclusive access to both Amy and Eric for virtual dealer support! We troubleshoot specific issues, expand your machine knowledge and encourage you to reach your machine's maximum potential. Through this process we hope to inspire you to express your creativity. By making it a membership, it allows current members to help direct the instruction in the way the group wants to learn.
How will Amy interact with me in the Clubhouse?
The majority of the content in the clubhouse will be recorded video tutorials, written instruction and photographs/diagrams. Live interaction will be through a scheduled monthly live session via the members ONLY Facebook group. While I would like to offer a live component that doesn't involve Facebook, it is the cheapest and most reliable platform for offering the live component.
Questions can be posted either on the relevant lesson or video in the Clubhouse platform or asked in the Facebook group at any time.
I use my combination embroidery machine for sewing only, do I have to purchase the embroidery add-on?
No, you can choose whether you want to focus on sewing/quilting or embroidery. You could even take one now and one later.
I know how to sew with my machine, can I just buy the embroidery add-on?
Sure! You can decide what you want to focus on, or even move to either section as your interests change.
What won't be covered in the Clubhouse?
No one can be all things to all people. I will never teach what I do not know. For example, I will teach you machine techniques that could be used on clothing, but I will not be teaching how to make garments. I will be covering the Janome apps for embroidery as well as the editing software that comes with the machines, but instruction in Digitizing is currently out of the scope of the clubhouse. I will also not take the place of a local dealer. If you want to keep your local dealer, make sure to shop with them. Though you can certainly use the clubhouse to add to your knowledge base!
If I am a local Sew Simple customer, why would I choose the clubhouse?
Good question! The clubhouse gives three to four times as much content per month as a single in-person class at Sew Simple for the same or even half the price (depending on whether you opt for both sections). Plus you can access the content any time of the day or night! (Thanks to Covid, our in-person classes are shut down!)
Your Instructor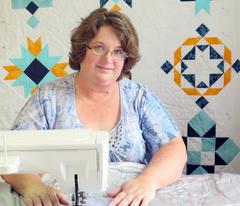 Amy is the owner of Sew Simple and AmyQuilts.com and is known for her comfortable, laid back teaching style. Quilting since her teens, Amy is happy to encourage, inspire and instruct students of all skill levels, backgrounds, and ages. She is also a Janome dealer and loves helping Janome users get the most out of their machine so they can use it with greater confidence and creativity.
As a Janome dealer, with her husband working as her Certified Janome Machine Technician, Amy can often give a deeper explanation of not only how to use certain features of a machine, but also the 'why' and can troubleshoot many common sewing machine issues.
Course Curriculum
Updates and News
Available in days
days after you enroll
2) Machine Basics: the Foundational Blocks for Happy Sewing.
Available in days
days after you enroll
Frequently Asked Questions
When does the AmyQuilts Clubhouse start and finish?
The Clubhouse doors opened to our founding members March 2nd 2020. The Clubhouse membership is open for enrollment only 2-3 times a year. This allows us to better serve new members with each new enrollment period. Once you enter those virtual doors, the content and lessons keep coming as long as you are a member. However, it is a completely self-paced series of online lessons and videos - you decide what content you want to learn and at what rate. There are projects introduced at specific times of the year, but there is no need to play "keep up." The Clubhouse never ends as long as you are a member.
How long do I have access to the course?
After enrolling, you have unlimited access to this course and the Facebook group as long as you maintain your subscription.
What if I am unhappy with the course?
We would never want you to be unhappy! If you are unsatisfied with your purchase, contact us in the first 15 days and we will give you a full refund. After the 15 days, your obligation ends with that month's subscription fee. You may halt your recurring billing at anytime, should you want to leave the Clubhouse. For annual subscribers, we will refund any future months' subscription fees.
Will I have access to the content forever?
Unlike an individual class, your access will end with your subscription. If you stop your subscription, access ends. Should you renew at a later date, your access will resume, though if the price has increased since your original membership started, you will pay the current price. This is much like a Netflix or gym membership.
---
By popular demand, the Clubhouse will be accepting new members whenever they want to join. The best time to learn your machine is now!